Full details of Firemint's Real Racing 2 revealed

Firemint, developers of the popular iPhone/iPad racing game Real Racing, have been teasing us with little snippets of information regarding their upcoming sequel since it was announced on November 12th. Today, finally, we're getting the full details of that much sought after follow up.
Want to know exactly what those details are? Read on then my dear reader, read on …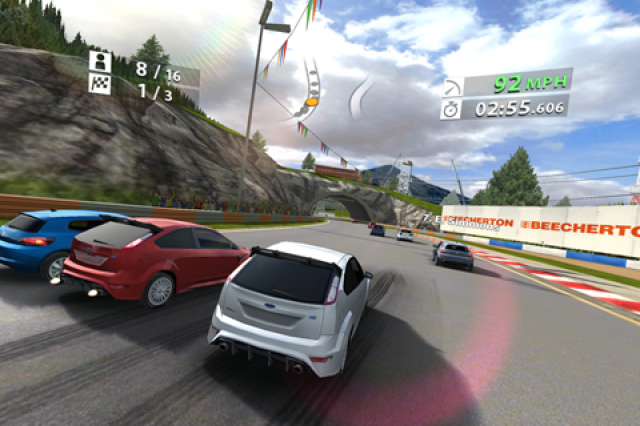 Straight from the press release, so that I don't miss anything important which, lets face it, it ALL is, the full details of Real Racing 2 are as follows:
– 30 officially licensed cars

– 16 car grid against AI, and 16 player online racing – an iOS first

– Career mode with well over 10 hours gameplay and a range of event types

– Earn in-game currency to buy and sell cars, and buy upgrades
– 5 game modes: Career Mode, Quick Race, Time Trial, Local Multiplayer (8 players), Online Multiplayer (16 players)
– 15 locations with 40 miles of highly detailed race track
– Vehicle damage

– Online Save Game

– Game Center and Cloudcell integration, multiple profiles

– Wide range of control options

– HUD with minimap that can be turned on or off

– 5 camera angles including fully 3D cockpit view, and TV style replays

– Powered by Firemint's exclusive Mint3D™ engine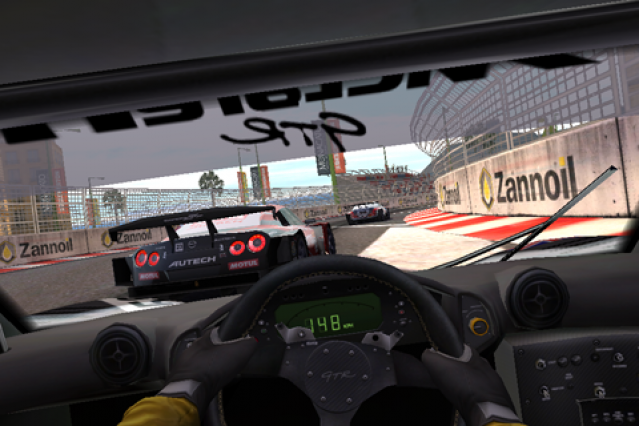 Just incase you weren't sure if those screenshots are representative of what the game will actually look like when it's running, here's a trailer of the game running on an iPhone. Impressive, most impressive.
Real Racing 2 is due to hit the iTunes store worldwide on 16th December 2010 for the more than reasonable price of US$9.99 / £5.99 / €7.99 / AU$12.99 / ¥900.