American Games Market Falls by 8% In 2011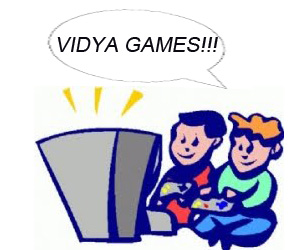 You've been fooled! 3 is not the magic number, it is indeed 8. The Japanese games market fell by 8% in 2011, however so did our friends in the land of the free.  NPD have released the figures for 2011 and the final number for video games sales was $17.02 billion, which is a significant drop from the $18.59 billion the year before. Hardware represented the biggest decrease in revenue as $1.84 billion was spent in 2010 and the general public only parted with $1.32 billion of their money  in 2012.
The 360 came out on top again this year in the States with sales for the console rising by 5% in the last month of 2011 and Xbox 360 being responsible for nearly 40% of physical retail sales for the entire year. PlayStation also saw a rise of 5% in December, but could only manage to draw with Nintendo for sales in hardware across the year. "Wii sales down 55% year-over-year; combination of losing its luster and the Wii U coming out next year. 3DS sales solid, though,"were the thoughts of Wedbush Securities analyst Michael Pachter about the sales statistics. Overall though, the 360 and PS3 did end 2011 with smiles on their inanimate faces.
December is the time of year where one would imagine sales skyrocketing because of Christmas gifts and whatnot, but in December, only $3.99 billion was generated. Another drop from 2010, which saw $5.07 billion spent on games. A drop of 21% in only 12 months.
"Because of the great slate of content that came to market during the fourth quarter, I had expected December sales to represent a larger portion of total year sales than what occurred. This year, December accounted for just 23 per cent of annual sales, while the average for the past ten years has been 28." said analyst, Anita Frazier.
The only platforms that increased their weekly sales from November to December were the 3DS and the original DS.  Mental. The successor and predessor in Nintendo's handheld catalogue were the only systems that increased their sales at the most busiest time of the shopping calender.
With regard Software, Call of Duty: Modern Warfare 3 was – surprise, surprise chuck – the best selling game of December and 2011 as a whole. But onece again, software fell by 15% for the month of December as games garnered only $2.14 billion.
The facts do not lie. Xbox 360 still rules the video games roost with Xbox 360 taking 49% of the general public's money as they accounted for $6.7 billion of the sales in 2011. In December alone, it sold 1.7 million units. For 12 consecutive months, Xbox 360 was the best selling console in the United States. Across software and hardware, there was
In America, retail software prices were down 10% on 2011, but the consumer did bite on that cherry as the results show. Anita Frazier commented on that, saying; "This could indicate that aggressive promotions which lowered the average retail price did not spur an increase of unit sales the way they were intended to do". One of the bigger games to come out in the month of December was Star Wars: The Old Republic. Even though there was a special collector's edition and standard edition, neither version made EA & Bioware more cash. Because of their different price points, the same amount of money was generated from them both. The MMO sold just over 600,000 physical copies in December.
Below is NPD's top 10 for December. Obviously only physical copies are included and downloads are not. It would be very interesting to know the numbers on that with the likes of the Steam sale providing great value for people.
Top 10 Games for December 2011 across all platforms
01. Call Of Duty: Modern Warfare 3
02. Just Dance 3
03. Elder Scrolls V: Skyrim
04. Mario Kart 7
05. Battlefield 3
06. Madden NFL 12
07. Assassin's Creed: Revelations
08. NBA 2K12
09. Super Mario 3D Land
10. Batman: Arkham City
Don't let us be your little secret: SHARE!