Demo for Summer Stars 2012 Released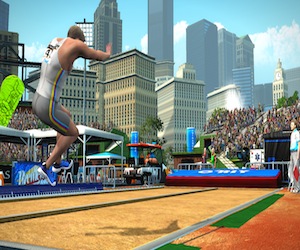 Deep Silver and developer 49Games have today released a demo for their upcoming title Summer Stars 2012 on PlayStation 3 and Xbox 360.
The game sees players take on a variety of athletic challenges such as the triple jump, mountain biking, and sprinting, with more than 18 different disciplines to feature in the full game. Motion control, via Kinect, PlayStation Move and the Wii, is supported alongside traditional arcade-style controls, and the multiplayer mode allows for four-player split screen. Real gold medals for the winners of any multiplayer game have not been confirmed, but a dance of victory is somewhat mandatory.
Players who download the demo can try out the 200m sprint, archery and mountain biking with up to four people. The demo also supports the Kinect and PlayStation Move controls that will be present in the final product.
Summer Stars 2012 is due for release on 1st June 2012 for PlayStation 3, Xbox 360, and Nintendo Wii. A demo is now available for PlayStation 3 and Xbox 360.