New Dishonored Screenshots Released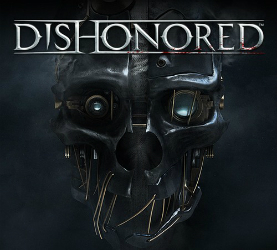 Hype around Arkane Studios new title Dishonored has been steadily building over the past few weeks, today sees the release of 6 beautiful new screenshots.
For those of you looking to learn more about Dishonored I must point you in the direction of this weeks Godcast. Calvin gives his thoughts on the game after getting the chance to see it at a recent preview event. At first glance the game gives off a Bioshock meets Half-Life feel but is this true when you actually sit down and play it?
For previously new screenshots which I guess are now just regular screenshots click here. You can also watch the brilliant trailer that was released a few weeks ago, here.
The screenshots released today can be found below. What do you think of Dishonored, is this game sitting high on your list of must play games for 2012?

Dishonored is set to hit sometime later this year on Xbox 360, PlaySation 3 and PC. For more information on the game, visit the official website.