Gray Matter & Gabriel Knight Creator Jumps on Kickstarter Bandwagon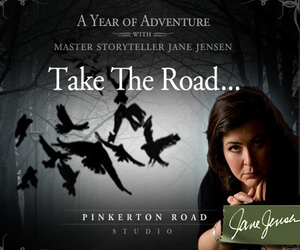 What with Leisure Suit Larry and Double Fine Games both looking to crowd source funding via Kickstarter, the latest Adventure Gaming company to join the trend is Pinkerton Road – the new game studio set up by Jane Jensen – who is most famously known as the creator of the Gabriel Knight series of games from Sierra and, more recently, Gray Matter.
The project is looking for $300,000 to get started – with more being welcomed – and so far they have received about a third of that, with a full forty days left to go. If that terget is met, the studio will promise one new adventure game in 2012, if it is exceeded, that number will rise to two or three new titles before the year is out. Jensen calls it Community Supported Gaming, and is offering her community a wealth of different rewards for investing.
Adventure Games should really speak with their wallets now, as there are so many projects popping up within the genre. For a type of game that was presumed dead and buried a few years ago, the wonders of digital distribution and crowd funding have given hope to fans that the genre still has some life left in it. If they want the Adventure Game to survive, gamers will have to show their support and get behind projects like this – especially when such luminary names and franchises are connected to the projects. Exciting times are abound for Adventurers.
You can support the Pinkerton Road Kickstarted by visiting the project page here. Read the GodisaGeek.com official review of the last jane Jensen game, Gray Matter, right here.