LEGO Harry Potter: Years 5-7 released for iOS today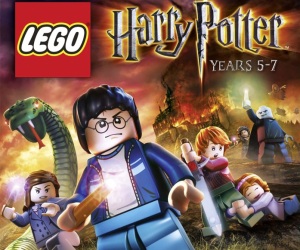 Playing on your iOS device was never so magical. Warner Bros. Interactive Entertainment and TT Games created a unique and creative interface for the iPhone/iPad and iPod Touch which will bring you the last three years of the magical world of Harry Potter, LEGO style.
Molding the books, films and games of Harry Potter and the Order of the Phoenix, Harry Potter and the Half-Blood Prince, and Harry Potter and the Deathly Hallows into a LEGO coating, players will be able to experience spell-casting, duelling and a lot of LEGO fun on their chosen iOS device.
The game features a lot of familiar places from the Harry Potter universe including Grimmauld Place, the Ministry of Magic, Godric's Hollow, Diagon Alley and Hogwarts. The touch based interface allows wizards and witches to change characters; cast, deflect and change spells; and blow a lot of things into tiny LEGO pieces.
There's an additional Duelling Club expansion which lets players practice spells and duelling in general against famous wizards and witches including You Know Who.
Check out our console review of the game here.
The LEGO Harry Potter: Years 5-7 App is available now on the App Store for £2.99.