E3 2012: The Last of Us Gameplay Footage Shown During Sony's E3 Conference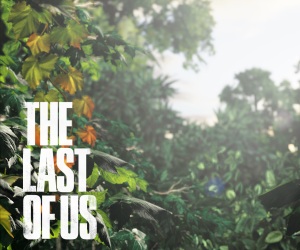 If there's one game that pretty much everyone here at GodisaGeek.com is excited for it's Naughty Dog's The Last of Us. When we first saw the trailer we were excited, every time we see a new screenshot or hear a new piece of information regarding the game, we get even more excited. At the end of Sony's conference last night at E3 2012 we were treated to some actual gameplay footage from the upcoming, hugely anticipated game.
The gameplay footage shows the player walking around the broken world trying to avoid enemies that are looting a worn down hotel. The player uses various methods to survive such as hand-to-hand combat, shooting and, at the end of the little demo, launching Molotov cocktails at unsuspecting enemies; if you weren't excited about the game before now (and you should have been) you certainly will be after watching this gameplay footage.
The Last of Us is being developed by Naughty Dog and published by Sony Computer Entertainment, it is due for release exclusively on the PlayStation 3 later this year or early next year. As soon as we know a solid release date, so will you.