I Am Alive Heading to Windows PC This September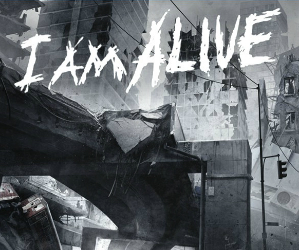 A game that split opinion here at GodisaGeek – but one that I personally adored – is coming to PC on September 13. That game? I Am Alive.
But what would a late PC version of a game be, without some additions to the title?
First up, there's an easy mode been added, which allows for infinite retries if you fail or die during play. The other new addition is the replay mode, which is more for you completionists, as it allows you to replay any particular level so you can find all the collectibles in the game.
The Windows PC version will cost £11.99 from the UbiShop, Steam and "other good retailers". If you pre-order the game though, you'll get "Bloody Good Time" for free; another Ubisoft title.
Will you PC users be jumping in for I Am Alive? Check out our review of the title to help you decide, but also have a look at these new PC screenshots (which look bloody nice actually) below. You can also hear some of our staff talk about the game on Season 4, Episode 10 of the Godcast, which returns on Monday with the first episode of Season 5.
I Am Alive is already available on both Xbox LIVE Arcade and PlayStation Network. This new PC version will be released on September 13.