Brand New, Huge, Borderlands 2 Trailer Released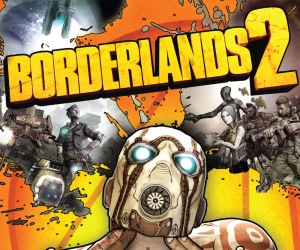 We all love some more Borderlands 2 videos, right? It's one of the most anticipated games of 2012 for the guys here at GodisaGeek.com, and I'm sure a lot of you out there too. We all can't wait to get back into the world of Pandora and play around with the ton of guns that they've been promoting is in the game. That being said, Gearbox Software and 2K Games have today released a brand new, 7 minute long, trailer showing some of the aspects of the world of Pandora we can look forward to when we finally get our grubby hands on the finished product towards the end of September.
I can't wait!
So, without further ado, the aforementioned trailer!
Borderlands 2 will be released for the Xbox 360, PlayStation 3 and Windows PC on the 18th September, 2012 in North America and a few days later, on the 21st September, 2012, in Europe. See you in Pandora!