UK Charts: FIFA Still Top, Despite Strong Competition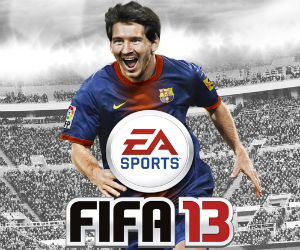 FIFA 13 has held off its competition for another week, to maintain the top spot in the UK charts.
Despite strong competition from the behemoth that is Activision's Skylanders Giants, it seems nothing can sneak past FIFA 13 for the coveted UK charts number one position. Perhaps Assassin's Creed III might be able to do it? Interestingly, Giants has done much better than the original Skylanders, which entered in 16th place when it was released last year.
Elsewhere, Dishonored holds firm inside the top five, whilst XCOM: Enemy Unknown slips to 10th. Activision's other new release, 007 Legends, enters in 12th place, and we'll have the first 15 minutes or so in video form for you later this morning. Doom 3 BFG Edition enters in 5th place, which will be no surprise if you've read Sean's review of the game; it still holds up. Rocksmith has actually sold 5% more this week, thanks to a PC release of the title, but has stayed in the same position as last week.
As usual, you can click the name of the game to read our review of the title in question.
TW = This Week
LW = Last Week
UKIE Games Charts©, compiled by GfK Chart-Track