See the Latest Family Guy: Back To The Multiverse Screenshots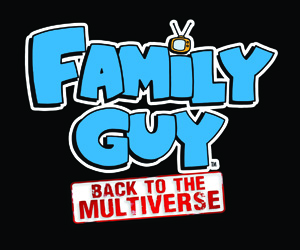 We all know that traditionally movie and television gaming tie-ins are notoriously bad, but we have seen a few titles over the last few years that have bucked that trend. Looking to do the same is Family Guy: Back To The Multiverse, the new third-person Adventure from Activision, based on the titlular cartoon.
With only a week until the title hits retail shelves, Activision and Heavy Iron Studios have brought us a new batch of screenshots to show off some of the unique in-game special skills that will be available to players. Every character in the game, across all modes of play will have signature moves that play along with the sense of humour and running jokes from the Family Guy cartoon.
Some of these include:
With his shameless personality, Peter farts to stun his enemies into a daze
Gamers will say "giggity" with Quagmire's "Shield of Love"
Meg Griffin takes special abilities to a new level when she flashes enemies with her innie and outie
As an added bonus available for purchase, Stewie's best-friend and personal confidant, Rupert the teddy-bear, is now a destructive Rupert Turret that blasts enemies away
Whilst you are waiting for the release of the game, why not check out our full preview here – and we will have a review in the pipelines very shortly. See all of the new images, as well as some boxshots, below:
Family Guy: Back To The Multiverse is set to release on November 23 for Xbox 360 and PlayStation 3