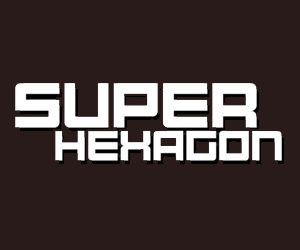 One of the most mesmerising, frustrating and rewarding games on iOS is making its way to PC and Mac on November 27. Over on his distractionware Blog, the game's creator Terry Cavanagh, has confirmed that Super Hexagon is on its way to Valve's digital distribution platform. The game has been built from the ground up for the Steam release, to ensure that it runs as smoothly as possible. The man behind VVVVVV also confirmed that;
"It's going to cost $2.99 (the same price as the iOS version), but I'm hoping to launch with some sort of discount (still talking to Valve about that)."
Cavanagh also confirmed to a fan that it doesn't have gamepad support "yet", but there are plans to add that "very shortly after launch".  I'm sure you've already played this if you have an iOS device, but if you're not packing a phone with an Apple logo in your pocket, this is your chance. The game uses the touch based controls of an iPhone, for example, extremely well and I'm sure this Steam version will be just as exquisite.
Super Hexagon is available now on iOS. The game will be released on November 27 for Windows PC and Mac (via Steam)
Don't let us be your little secret: SHARE!