UK Charts – Assassin's Creed III Enters at Number One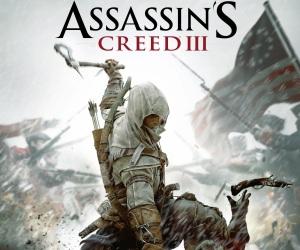 Ubisoft will be happy today, as Assassin's Creed III has entered the UK video game charts in the top spot. The vita only title, Liberation, enters in 14th place.

EA, on the other hand, might not be so pleased as Medal of Honor: Warfighter has dropped from first to sixth, conveniently after most reviews have been published. But who knows! Conversely, Need for Speed: Most Wanted only enters in fifth place, with the hugely popular SEGA published Football Manager 2013.
Of course, a certain Halo 4 will be in the charts next week, is anyone brave enough to suggest it won't take the top spot? Otherwise, stay tuned for our WWE '13 review, as well as our Skylanders: Giants and Assassin's Creed III: Liberation reviews.
UKIE Games Charts©, compiled by GfK Chart-Track