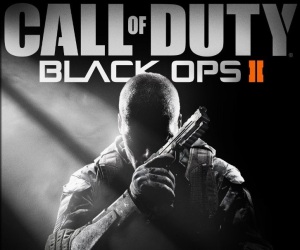 As we move towards the Christmas period, it looks like nothing can stop Call of Duty: Black Ops II from holding onto that top spot as 2012 closes out.
Hitman: Absolution has climbed right up from 6th to 2nd, whilst the games you'd expect to see purchased for Christmas populate the top 10, like FIFA 13, Just Dance 4 and Halo 4. Far Cry 3 falls from 2nd to 5th, whilst the Vita version of Black Ops II (Declassified) is in 34th place, and LittleBigPlanet Karting is 36th
The big thing we noticed, however, is that there are no Wii U games in the top 39th apart from Nintendo Land in 40th,  Sonic & All Stars Racing Transformed (multi-format, and 14th) and Epic Mickey 2: The Power of Two (also multi-format, in 26th). Even New Super Mario Bros. U falls outside of the top 40, with both New Super Mario Bros. 2 and Super Mario 3D Land ahead of it!
As always, click the name of the game for our review.
TW = This Week
LW = Last Week
UKIE Games Charts©, compiled by GfK Chart-Track