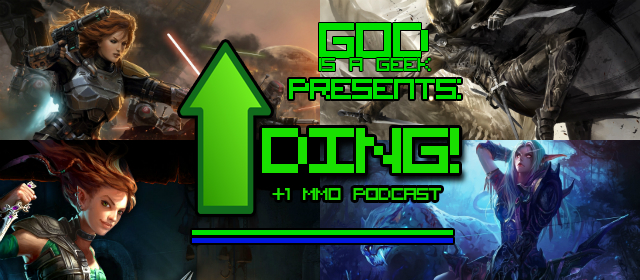 It's Saturday morning and that means that there's a new episode of your favourite MMO podcast avail… Wait a minute, Saturday? It's time for your weekly MMO fix and this weeks it's WeekenDing!, something that we put together to keep all you Ding! lovers fully informed about what we're up to.
On the 41st episode of Ding!, and the second episode of WeekenDing!, we join Calvin, Martin and Trey in some multiplayer action in the newly released, and entirely free-to-play, Planetside 2.
If you want to get in on the discussion, or just leave us some questions to talk about on next week's show, then comment in the box below, and don't forget to rate and review the podcast in iTunes!
See you next week for the main Ding! podcast!
You can subscribe to Ding! on iTunes and Feedburner, Stitcher or follow the show on Twitter, @DingPodcast.
Ding! is a part of the GodisaGeek Podcast Network. Every Friday there will be a new episode.