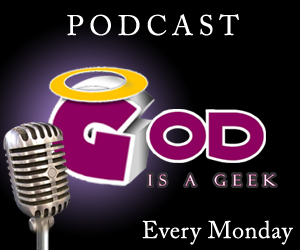 As each member of the Godcast crew continues to buckle and buy a Wii U, we check in with Lee to see how he's enjoying his new purchase, in this week's Godcast.
If you're reading this on Monday, our DmC: Devil May Cry review has gone live, and you'll see that Martin very much enjoyed the game, but Adam has played it too, and is pretty much in love with it.
This week's preview is on forthcoming downloadable title, The Cave, whilst the weekly discussion turns to the recent Android console boom. Just why is everyone so excited about these things?
Remember, aside from just listening on this very page, we've made it easy to follow the show on as many devices as possible. You can subscribe via iTunes or Feedburner (for you Android users), or you can even listen to the podcast via Stitcher, the mobile internet radio app that we highly recommend. If you'd prefer a simple old-fashioned MP3 download, you can do so by right clicking here then selecting save file.
Show Running Order: