The Godcast: Season 5 Episode 24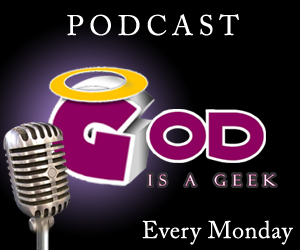 How could we possibly talk about anything other than the PlayStation 4?
Well, we managed it, as Adam and Lee have been playing Metal Gear Rising: Revengeance, and have very differing opinions on the game. Guest from Ding! and Nerfed.co.uk – Trey Douglas – likes it but can understand why Adam has issues with it. Calvin has finally picked up Sleeping Dogs, thanks to the wonder that is PlayStation Plus, but that's not all – the team have definitely been playing a lot of games.
As you'd expect though, much of this episode of the Godcast is dominated by the announcement of the PlayStation 4, thanks to the late-night (for European gamers, anyway) reveal during the PlayStation Meeting 2013.
Remember, aside from just listening on this very page, we've made it easy to follow the show on as many devices as possible. You can subscribe via iTunes or Feedburner (for you Android users), or you can even listen to the podcast via Stitcher, the mobile internet radio app that we highly recommend. If you'd prefer a simple old-fashioned MP3 download, you can do so by right clicking here then selecting save file.
Show Running Order: