Neverwinter Beta: Dungeon Run (WeekenDing! Episode 049)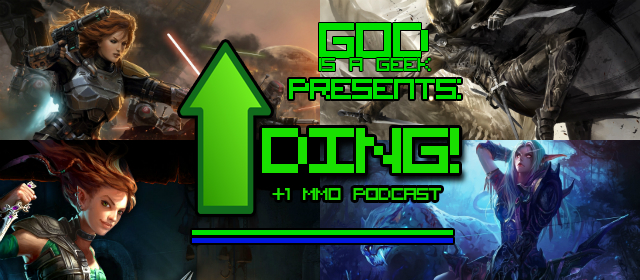 It's Saturday morning and that means that there's a new episode of your favourite MMO podcast avail… Wait a minute, Saturday? It's time for your weekly MMO fix and this week you're getting another look at the recently held Neverwinter beta with WeekenDing!, something that we put together to keep all you Ding! lovers fully informed about what we're up to.
On the 49th episode of Ding!, and the third episode of WeekenDing!, we join Calvin and Martin as they delve into the world of Forgotten Realms, specifically the new Cryptic and Perfect World MMO Neverwinter, and take a look at one of the upcoming games' early dungeons.
If you want to get in on the discussion, or just leave us some questions to talk about on next week's show, then comment in the box below, and don't forget to rate and review the podcast in iTunes!
See you next week for something new!
You can subscribe to Ding! on iTunes and Feedburner, Stitcher or follow the show on Twitter, @DingPodcast.
Ding! is a part of the GodisaGeek Podcast Network. Every Friday there will be a new episode.