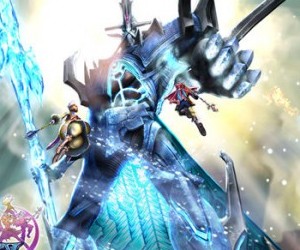 Gungho Online Entertainment have released hack N' slash title Ragnarok Odyssey on PlayStation Vita today, and we have the launch trailer right here.
Ragnarok Online, for those that don't already know, is a hugely popular online game, most notably in its native South-Korea, and Ragnarok Odyssey is a spinoff of the popular MMORPG. That's not say that the rest of us aren't keen of course, and it's good to see that Ragnarok Odyssey has made it to territories outside of Korea.
Ragnarok Odyssey tells its own story set within the popular Ragnarok Online universe, and provides hand-held players with an all-new high-octane action RPG experience that is said to be as much fun as its online cousin.
The game is available now for download via the PlayStation Network, priced at around €29.99 in the EU.
Check out the trailer, below!
Ragnarok Odyssey is available to download now exclusively on PlayStation Vita via the PlayStation Network