Telltale to Release New Walking Dead Content Ahead of Season 2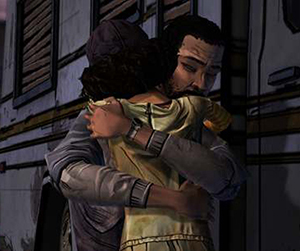 Telltale are to release more content for The Walking Dead, but it won't be part of Season 2.
Writer Gary Whitta told IGN's Up At Noon show, "You won't have to wait for season two to play more Walking Dead."
"I can tell you what you already know, which is season two is coming," continued Whitta. "There's not much to say because it really is very early…it's a way off. But, knowing that it's a way off, and knowing that people are hungry for more Walking Dead… there may very well be more Walking Dead from Telltale before season two.
"We may have a little something extra for you between season one and two."
Last year Telltale's take on the comic-turned-television series was a hit around the world, nabbing many Game of the Year awards.
Whitta went on to say that the decision to release more content was to "make the wait for season two slightly less agonizing".
No further information was given about the new content, but it can't come soon enough!