UK Charts: Crysis 3 Enters in First Place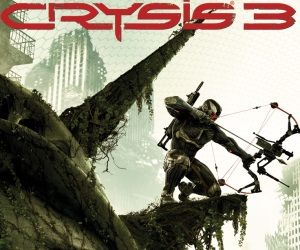 Despite stiff competition from Konami, with their over-the-top crazy, Platinum Games developed title, Metal Gear Rising: Revengeance, Crysis 3 has topped the UK charts.

EA may have had the bigger presence on UK televisions, but Konami have been pulling out the stops when it comes to that department too. So it's no shock that Revengeance enters in second place. Back to Crysis 3 though, you can check out our interview with Crytek, where we focus on multiplayer, right here.
As you'd expect, EA continue to make up a large portion of the top 10 positions, with FIFA 13, Dead Space 3 and Need for Speed: Most Wanted. SEGA's Aliens: Colonial Marines entered last week's charts at the top, but only drops to 5th place.
As always you can click the name of the game for our review.
TW = This Week
LW = Last Week
UKIE Games Charts©, compiled by GfK Chart-Track