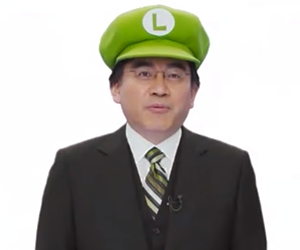 As per usual, Nintendo have sent us over the list of games and deals you will find on the eShop this week, the biggest new release being Toki Tori 2, for £11.69 on launch, and £12.99 after April 25th.
Our review for that one is in progress, but until then, let's have a look at what else is coming.
Shock Troopers 2 – 900 Points (Wii Virtual Console)
Monster High Skultimate Roller Maze – £24.99 (3DS Download)
Witch & Hero – £3.60 (eShop Download, 3DS)
Alien Chaos 3D – £3.59 (eShop Download, 3DS)
Mega Man 3 – £4.49 (eShop Download, 3DS)
The Beet Party: Beet Poets – £0.89 (eShop Download, 3DS)
Ah! Heaven – £1.99 (DSi Download, DS)
A new version of Nintendo Letter Box is also going to be available! Here are some of the new features:
Take photos and record sounds you want to attach to your letters from within the software. You can still add them from the SD Card.
Attach photos and sounds when you reply to letters.
Choose a different ink colour for each page.
Filter letters by sender in the letter list.
Letter Box is ace, but let's not pretend we didn't all draw…certain things on there. Anyway, onto this week's deals. Just so you know, the Puddle discount is temporary, the rest are permanent.
Puddle – Was £8.99, now £6.29 (eShop, Wii U)
Marvel Avengers – Was £39.99, now £23.99 (eShop, Wii U)
Rabbids Land – Was £39.99, now £23.99 (eShop, Wii U)
Sports Connection – Was £39.99, now £23.99 (eShop, Wii U)
Your Shape: Fitness Evolved 2013 – Was £39.99, now £23.99 (eShop, Wii U)
So, will you be picking any of these up? Let us know in the comment section below.
Don't let us be your little secret: SHARE!