The Rise of Mobile and its fascinating stats!
Unless you are entirely new to the world of mobile, you will know that this platform represents the future of technological application. Arguably the most diverse, evolutionary and progressive platform in the tech world, mobile assumes numerous forms and delivers exceptional value for users.
The mobile market is also as surprising as it is changeable, however, with several data-sets highlighting the movements of the sector and the course that it is likely to take in the year ahead. These stats can be particularly insightful for business-owners and entrepreneurs, especially as they look to lay down their strategy for 2017.
So what are the statistics that marketers, business-owners and users are likely to find the most surprising?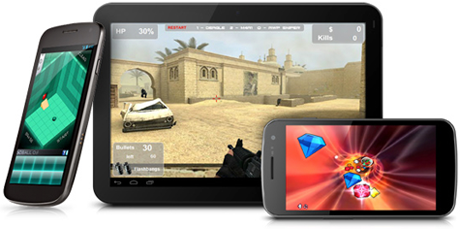 Apps account for 89% of all time spent on Mobile media
While we all know that the mobile app industry is worth billions and continuing to grow, you may be surprised to note exactly how dominant these resources are within the smartphone and tablet sectors. Apps account for a staggering 89% of all mobile media time, with just 11% spent on traditional websites.
Social gaming platforms and online casino sites like BetVictor are mainly responsible for this, although functional tools are becoming increasingly prominent in the market. Regardless of this, however, the growth of the app industry means that this percentage is likely to rise even further in the coming years.
Tablets account for the highest add-to-cart rates on e-commerce sites
On the topic gaming, it is also interesting to note that the revenue generated by the increasingly sophisticated tablet platform will nearly double between 2014 and 2018. This reflects the gradual and unheralded popularisation of modern tablet devices, which also account for the highest add-to-cart rates in the e-commerce sector at 8.58%.
Online retailers must take heed of this, as they look to redesign their sites to suit the typical tablet layout. Otherwise, they may lose ground to more forward-thinking rivals with a greater understanding of the mobile platform.
Pinterest has emerged as the most Mobile Social Network
You cannot help but have noticed the gradual mobilisation of social media, and 2017 will see this evolution reach new and exalted levels. While Facebook is leading the charge with inflated mobile advertisement revenues and an increased, mobile only user-base, however, Pinterest has the highest rate of referred traffic from smartphones and tablets overall (64%). This is therefore the most active, mobile social network, and one to keep an eye on in 2016.
This is undoubtedly part of a wider evolution, and one that came to the attention of the public after third quarter results revealed the brand's increased reliance on the mobile platform. With outlets such as Twitter sure to follow suit and increase their mobile only users, we can look forward to a day when interacting with social media through a desktop computer is a thing of the past.