Over the years, PES has grown better with each entry (with a few wobbles along the way), fine-tuning its mechanics to perfection. Forget the debate of whether it's better than FIFA (it is, at the moment), and focus on everything right with this latest iteration because there is only one football game you need to play, and it is this. With online servers not live yet, this is only a review in progress, but as soon as those servers have been tested, and all the different modes have been played a lot more, we'll give our final impressions, and slap a score on it as well.
I played a pre-release version a few months back, and one of the most glaring differences was how slower it felt. PES has always been focused more on the arcade style football game, but aimed more toward realism the past few years, now leaning more on this than ever before. PES 2018 had me playing much differently than last year's game. Playing now, and playing lots, I believe this is the best thing that's happened to PES in ages. You're made to think about your route to the oppositions goal, and no sneaky passes can be made without better vision of where you want to go. This allows for the opposition to compose themselves after a break, and get back into defense, so you're having to plan your attack with much more precision and variety.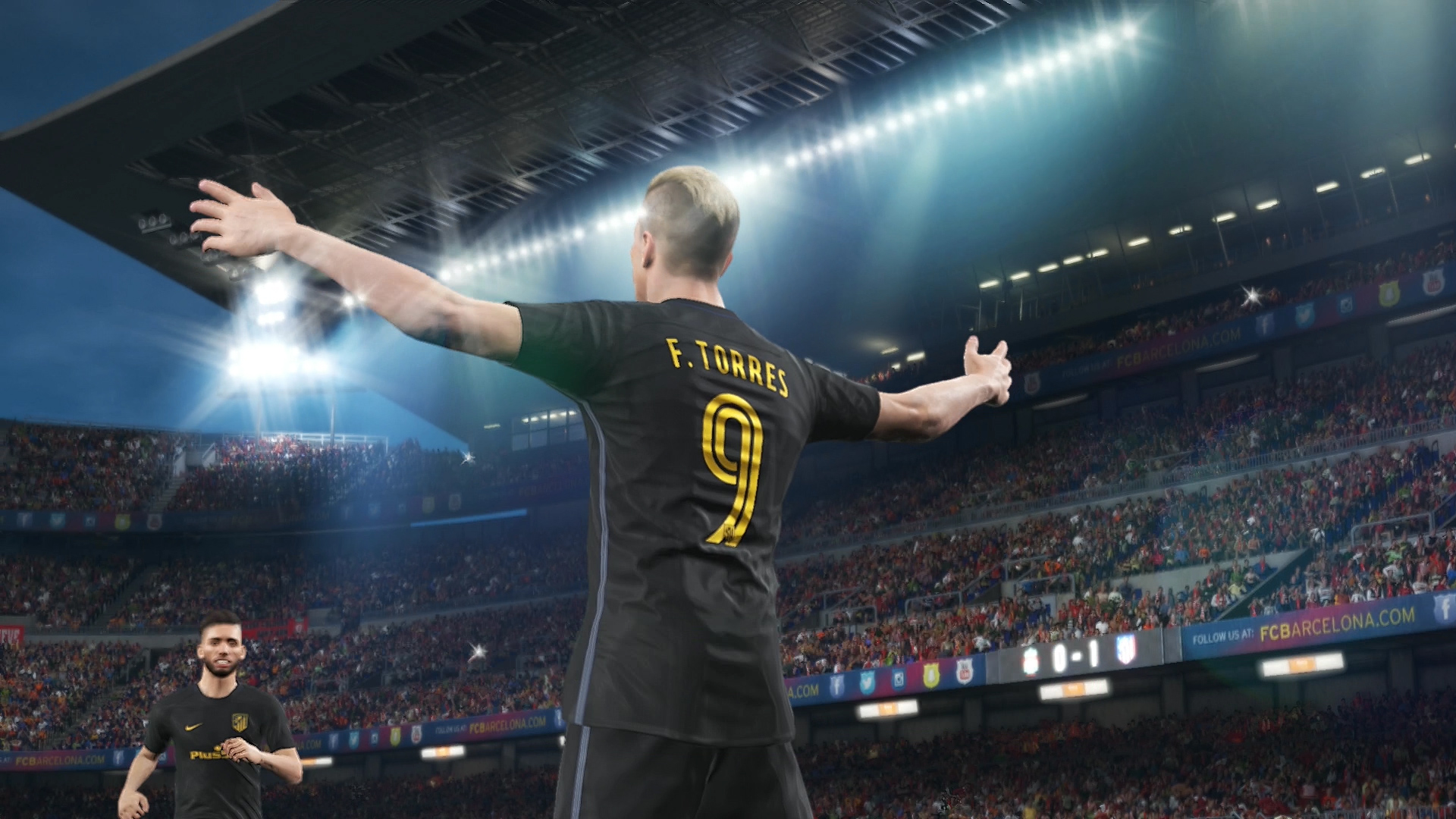 You can still counter after an attack, and speed still plays a huge part, but its focus more on every stat is much clearer – not all players can do everything. You can't send notoriously slower players on fast breaks as it just won't work and the AI will trap you or stop you in your tracks, so playing to individual players strengths matters more now than it ever did. Pace is excellent, and the realism gives every game moments of madness, but as long as you're in tune with the players pros and cons, and your formation helps to boost the positives, you'll find you've got more control of your team.
As for individual control, you have a wider spectrum, whether receiving a pass or breaking away from a marker. You have more options to move the ball in very specific ways, such as on the outside of the foot to flick past a defender, or keeping the ball close to your foot when shielding the ball. Passing feels much more dynamic, and PES 2018 gives you some great movement to the improvement of your team's AI. I never had any players hovering around the midfield, or staying around your defence; if I was moving forward, players would make room and go on a break so they could receive a pass. It's also worth mentioning that keepers are hugely improved too. There are no ridiculous dives or silly quick passes to nearby defenders – keepers are smarter and it shows.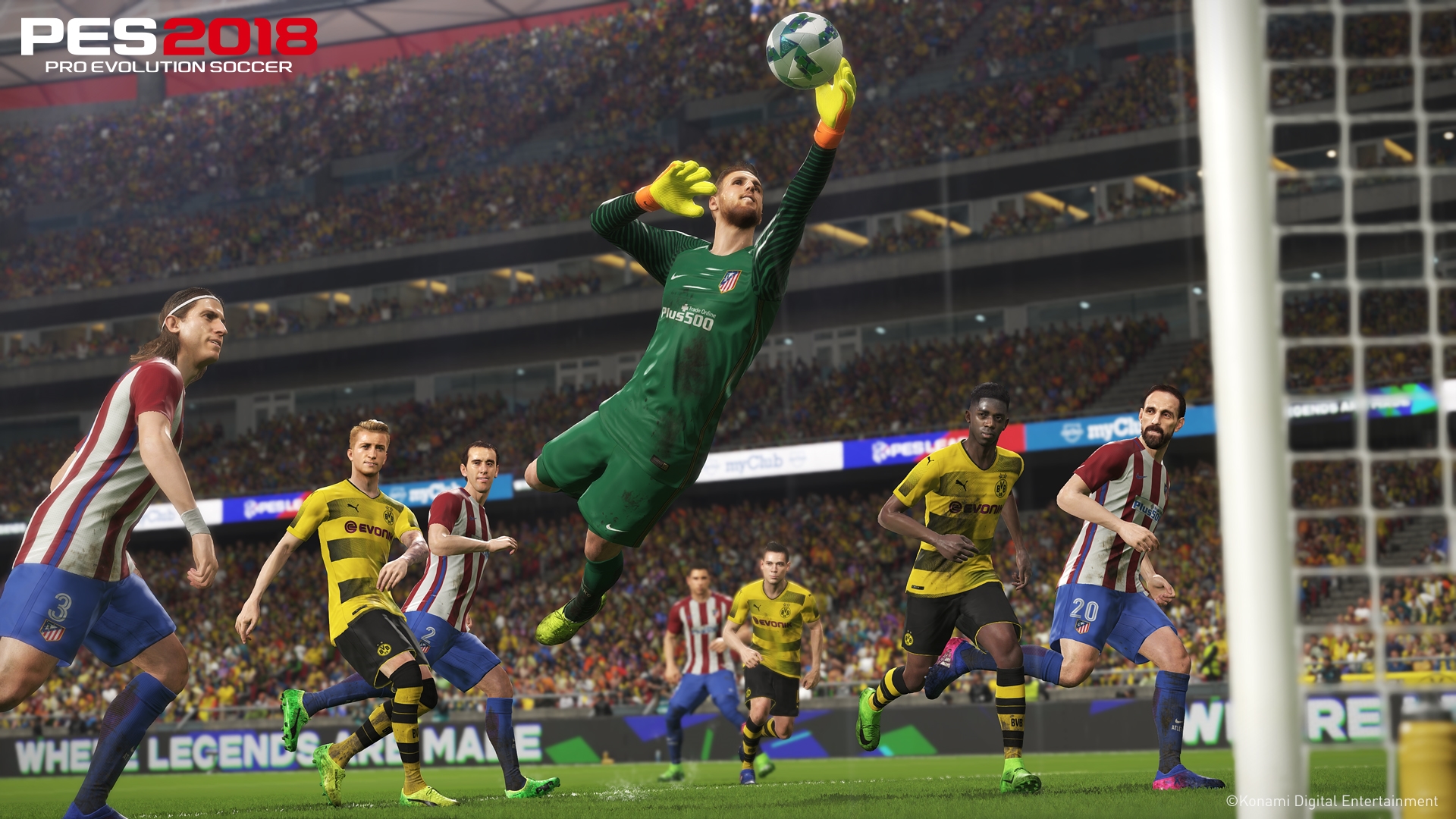 Shooting feels a tad sensitive, but it's something you can adapt to. I found reacting to a high pass or an opportunity for a volley had me tapping the shoot button as I'd normally clear it over the crossbar every time. On the ground and moving with the ball will provide the best kind of shot, and the control you have over your accuracy is astounding: whatever inch of the goal you want to fire the ball at, you're pretty much guaranteed to hit it, stats willing. Free kicks and corners feel like you have more control, and the guidance bars have been removed so the clutter on screen has been reduced, but the view of the area has been improved, and the amount of tactics you can employ on set pieces has been stretched for more options.
Gameplay is second to none. In fact, it's the best I've ever played, and every match I've had so far has required me to attack it differently every time. Individual player AI is even more prevalent than last year, so facing the brutish defence of Manchester City provided more of a challenge than other teams. Also, Chelsea's flare up front decimated me in the first half of our game in the Super Cup, but changing tactics got me a draw in the end. My main problem with PES 2018 on the field is the lack of fouls. At the time of writing, I've poured hours into playing, and I've barely been fouled by the opposition. It's a bit weird, and at times doesn't make any sense. Every tackle is clean, and there are never any tussles started by the opposition. And in all my time playing PES, I only saw one dive whilst playing in PES 2018, despite it being introduced a while back.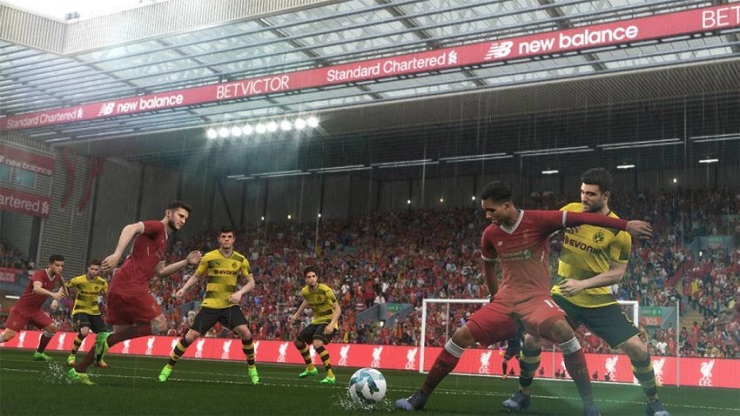 There are plenty of modes, such as the familiar Become a Legend mode and the Master League, both featuring tweaks to the UI. Master League gives you a selection of objectives before your season starts, and scouting for players becomes much more varied and you're given a wider range of search options. You can change the type of season you have (for example, if you want a challenge where your own players become trickier to deal with) and the board will assess your performance if you lose matches significantly.
Random Selection Mode has returned, and it's a lot of fun, especially when players are picked that would fit lovingly into your line up. Basically, your squad is randomly selected from every player in the game, and before the match starts you pick a team to be the 'shell' of your squad. Once the players have been randomly selected, you can choose to trade with the opposition if you want one of their players, and also block some of your players you don't want to trade. The amount of negotiations can be altered, and once you've dealt with this, you can get on the field and play with your own squad.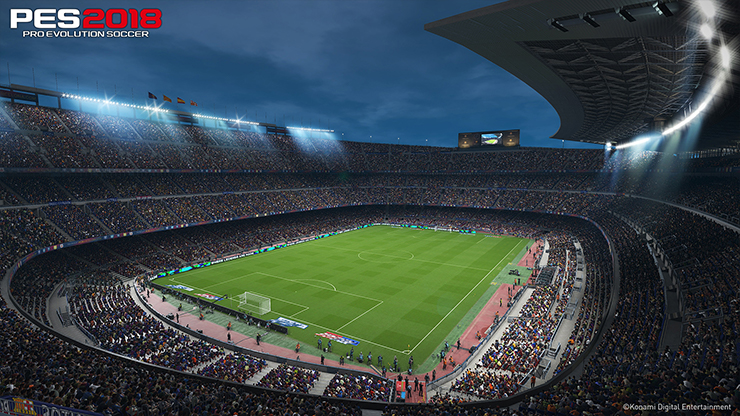 PES 2018 is the silkiest and smoothest looking football game I've ever played, with textures and player animation integrated perfectly. The pitches are gorgeous – as are the stadiums, and the rate at which the game moves, and blends player reactions after a shot or goal celebration is seamless. Players move in a massive variety of ways, and if you miss a shot or score a goal, the range of emotions on player's faces is realistic and natural. Everything looks better than it did last year, and PES 2017 was gorgeous as it was. It just feels like they've got it all spot on this time.
When the servers come online, I'll be able to shed some light on myClub, and the online co-op will be given plenty of time to see how that works, but as it stands, PES 2018 is a work of art, and easily the greatest football game you'll ever play. Games are great to play, as a huge range of possibilities are presented, defence is tougher to break, and AI has been greatly improved all round. Pair that with the stunning visual enhancements and you'll be addicted to how Konami has made the beautiful game even more beautiful.