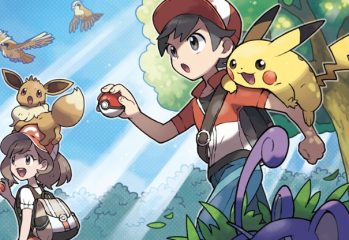 Online features require a paid Nintendo Online Service subscription

Nintendo hopes you're dreaming of a Yellow Christmas this year with an all new range of Nintendo 3DS XL colours.
Yes everybody, Pokemon is still a big, big, big deal around the world; with the series still selling incredibly well. The 2012 Pokemon National Video Game Championship begins it's UK leg on March 3rd, with an awesome holiday prize for the winner.
Here at God is a Geek, we love nothing more than capturing small fictitious monsters with feverish desperation. Which is why we are extra excited about the news Poke-ball which was thrown our way today. None other than the developers of the forthcoming Pokemon Black & White titles for Nintendo DS are making a personal […]