Kratos is back with a vengeance, in glorious 1080p.

Sony just can't stop giving games away to their PlayStation Plus members, and the latest game to join the massive stable is the original God of War, but the HD version.
God of War: Ascension is exactly what fans hungry for more God-slashing action are after. It's not a massive overhaul but there's enough invention and expansion here for it to be a promising continuation of a series nearing its eighth birthday.

Obviously this footage will contain huge spoilers, but if you can't wait for the March release, you can check out the first 30 minutes of Ascension today.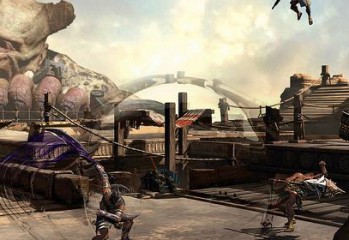 So we're excited about Ascension, and time (and Assassin's Creed, Uncharted, etc) has taught us not to write off a multiplayer mode before we've tried it.
PlayStation has outlined what European gamers can expect from the Collector's and Special Editions of the upcoming God of War: Ascension
A little while ago, we had the pleasure of taking a look at a near final version of PlayStation Move title, Sorcery. Today though, we've got a story trailer for you to enjoy.