EA Sports Introduce Online Pass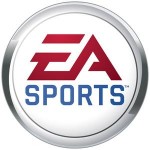 Played any EA games lately? Well if you have played Dragon Age, Mass Effect 2 or even Battlefield Bad Company 2 you will be familiar with "project $10". The idea behind the project is to give a free code with every new retail purchase of particular EA titles, the code is then used to unlock "bonus" content such as the launch day DLC found in Dragon Age and the Cerberus network found in Mass Effect 2. Codes have a one time use ensuring second hand copies of games will likely be without unused codes. Players that find themselves without fresh codes can purchase the content on offer for roughly $10 ensuring some money does go directly to the publisher.
The online pass is an extension of "project $10" and will effect all EA sports games starting from June with Tiger Woods PGA TOUR 11. The online pass will allow players to access online features of EA sports games and may include some minor DLC. In other words, if you buy a used copy of Tiger Woods PGA TOUR 11 (or any future EA Sports title) you will have shell out another $10 to get access to the games online features. The online pass will be used on the PS3 and Xbox 360. PC games have always always used serial keys to register players online and should be unaffected. Read on for more details.
Develop has talked to EA Sports SVP of worldwide development Andrew Wilson who told the magazine, "In order to continue to enhance the online experiences that are attracting nearly five million connected game sessions a day, we think it's fair to get paid for the services we provide and to reserve these online services for people who pay EA to access them."
"With Online Pass everyone has access to the same premium online services and content regardless of how and where you buy the game. I've been here now for more than a decade, and the investments we're making in developing for digital are profound."

"When we see how many people are playing all of our games online, consumers are telling us that competition is endemic to sports in a way that most people don't get just by playing alone. We want to reserve EA Sports online services for people who pay EA to access them."
Those without the pass will be able to experience a 7 day trial to see if the content is worth the extra $10. EA have dealt another blow to the second hand market ensuring a decrease in second hand sales and a likely increase of new game sales.
Perhaps with all that extra cash future EA sports titles will have an improved online service and suffer less at peek times.