New Contra Game Teased By Konami

At the end of their pre-E3 Press Conference held yesterday, Konami showed an image that suggested they were bringing back one of their most well-loved franchises. A fireball flashed across the screen and the image of a flaming "C" appeared, accompanied by the words "They're Coming" – which seems to indicate that the company is working on a new instalment in their Contra series of games. Nothing more was revealed or hinted at, but the logo clearly resembles that which was used in the previous entries of their hugely successful run and gun series.
See the image below and judge for yourself: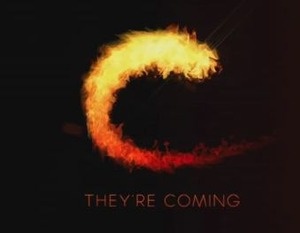 The most recent entry in the Contra series is spin-off title Hard Corps: Uprising, which was released over Xbox LIVE Arcade and the PlayStation Network. We reviewed the game back in February and gave it our seal of approval and 8/10.