GAEMS G155 Review
With such an awesome name as GAEMS, you expect the product to be fantastic, before you even know what it is. Well with the G155, they don't disappoint. This is the latest in gaming portability. Essentially, the G155 is a case for your console, that enables gaming on-the-go.
Upon opening the case you're greeted with a 15.5 inch LED-backlit screen, capable of outputting high-definition games (and movies) at 720p!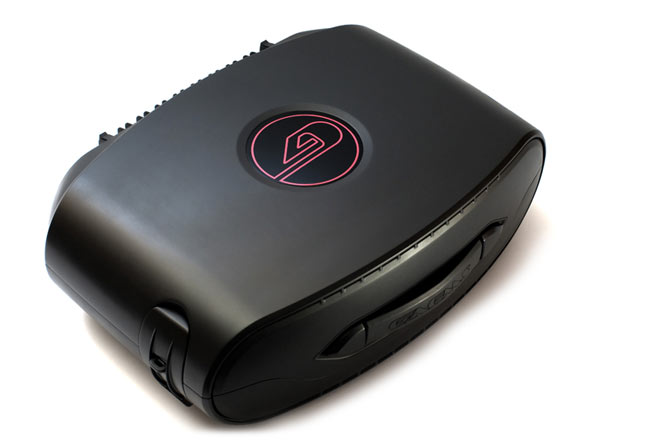 There's a pair of speakers built into the screen which actually provide quite an impressive amount of volume. Between them you'll find an HDMI socket (with cable provided) and two headphone jacks, for multiplayer gaming on the quiet!
Below the screen, the bottom of the case features a pair of velcro straps and a foam board, for mounting an Xbox 360 or PlayStation Slim. While the board can seat an Xbox 360 Premium, Arcade, Elite, Slim, or PlayStation Slim, it isn't big enough for the original PlayStation 3 (which, let's be honest, was quite a monster!).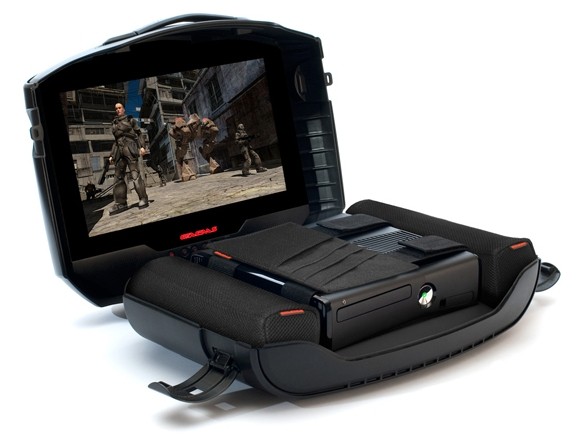 While the straps secure the console in place, there is room on either side for accessories and power units to be placed in the included mesh bags.
It should be noted that the case is actually pretty lightweight, even when fully loaded. Also, it is TSA compliant, so you'll have no problems carrying this onboard on aeroplane.
The G155 goes for around $299 in the US, with a UK launch pending.
We're yet to find a gaming portability gadget as exciting as GAEMS' G155, you'll never leave town without it!