Devil May Cry HD Collection Officially Confirmed and Detailed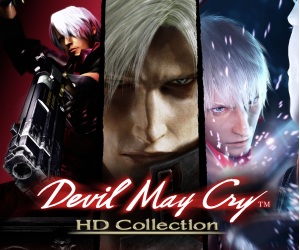 What a way to start a Monday folks, as Capcom have today confirmed and detailed the Devil May Cry HD Collection as well as the fact it will be available to buy in early 2012 in both Europe and North America.
Let us get right to the nitty gritty here, the collection is coming to PlayStation 3 and Xbox 360 and is going to contain Devil May Cry, Devil May Cry 2, and Devil May Cry 3: Dante's Awakening Special Edition all in high definition.
The first Devil May Cry title came out in 2001, and since then it has become a hugely popular title amongst gamers everywhere. Few games can boast the kind of fanbase the Devil May Cry games do, and fewer still can provide such lengthy discussions over a reveal trailer, as was the case with the reboot Capcom also announced this year.
As mentioned, the included version of Devil May Cry 3 will be the "Dante's Awakening Special Edition", which Capcom describe as the "definitive edition". They may well be right, as it contains turbo mode (20% faster gameplay, bloody nuts!), Bloody Palace mode (a survival mode containing 9999 levels – yes, 9999), and the ability to play as Dante's brother, Virgil.
Are you excited about this news? Let us know in the comments below, but not before enjoying this gallery of (gorgeous looking) screenshots, which contain "before" and "after" shots. If you can't tell which are which, you must be blind. Even seeing some of these screenshots have brought back memories for us, we can't wait! You can even join our forums and post in the thread we've created right here.
[nggallery id=626]
Devil May Cry HD Collection is due for an early 2012 release for Xbox 360 and PlayStation 3.