Get Ready For Assassin's Creed: Revelations With The Official Launch Trailer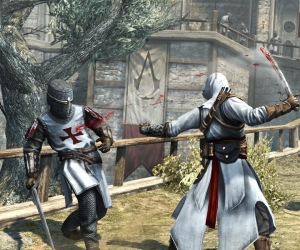 If (like me) you love the Assassin's Creed series; then you should probably  watch the Launch Trailer, that Ubisoft have just released for Assassin's Creed: Revelations.
The final part of Ezio's journey will be released in stores next Tuesday, and the trailer below shows what is in store for the Italian Stallion, as he traces the path made by his assassin ancestor; Altair. Revelations also follows on Desmond's story from the shocking cliffhanger at the end of Assassin's Creed: Brotherhood.
Personally, this is one of my most eagerly awaited games this year, and I'm looking forward to seeing how the strands of narrative between Altair, Desmond and Ezio, intertwine.
Assassin's Creed: Revelations is released on 15th November on Xbox 360 & PlayStation 3. A PC version is due for release on 2nd December.