UK Charts – "You'll Never Guess What" Edition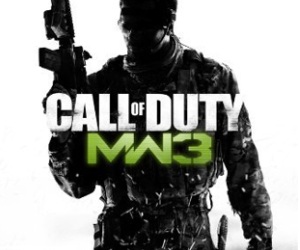 In a move that will come as the least surprising thing in the history of videogames, this week's UK Charts are dominated by Call of Duty: Modern Warfare 3, with a hint of Skyrim backing it up in second place.
Because of these two behemoths, Battlefield 3 has to drop to third place, with FIFA 12 behind it in fourth and Just Dance 3 in fifth. Uncharted 3 drops from second place to sixth while new entry Moshi Monsters: Moshling Zoo (my kids tell me it's amazing) goes straight in at seventh.
What do you think next week's charts will look like? Will Halo: Combat Evolved Anniversary make a dent? What about Kinect Disneyland Adventures oro Ultimate Marvel Vs. Capcom 3? Let us know in the comments below.
As always, click the link to see our review of the title.
TW = This Week
LW = Last Week
UKIE Games Charts©, compiled by GfK Chart-Track