Devil May Cry HD Collection Coming In 2012, Looks Pretty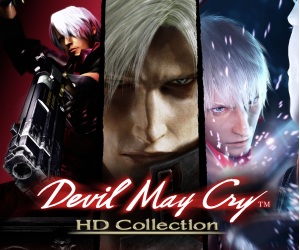 Looking forward to the Devil May Cry reboot, but may have missed a previous entry in the series? Capcom have you covered with the news that the Devil May Cry HD Collection, will be hitting stores in April, 2012.
Devil May Cry HD Collection will be arriving on Xbox 360 and PlayStation 3 in Europe and America on April 3rd, 2012. This collection consists of HD reworkings of Devil May Cry, it's sequel, and the Dante's Awakening Special Edition version of the third title in the series.
These new versions will feature the typical HD trimmings, wih sharper graphics; but will also feature Achievements (or Trophies, for those on the Sony side of things).
It seems to be the perfect purchase for those who need a refresh on Dante's story, in time for Ninja Theory's DmC reboot; or those (like me) who have missed out on Dante's adventures so far.