Uncover more Clues about The Testament of Sherlock Holmes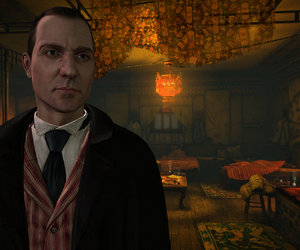 The World's Greatest Detective, none other than Sherlock Holmes, will be making his way to home consoles and PC next year with a new investigation entitled: The Testament of Sherlock Holmes. This will be the first game of its type developed from the ground up for Xbox 360 and PlayStation 3, so the game will be optimised for consle play.
The official website for the title has just been launched, and to celebrate that fact, developers Frogwares have also added a new video of the game – a teaser trailer to whet the appetites of players around the world.More news and updates will be added to the site over time, so be sure to check back there for the latest information on the game.
We can see the authentic recreation of period London in the game, as well as a moody and dark atmosphere. The game is set to explore the man behind the investigations, as we delve into the psyche of our hero himself – Sherlock Holmes. The game looks both visually impressive and it seems to have an interesting narrative. The company have now worked on several Sherlock titles, so you would imagine that they should have a good idea how to make a successful slueth game by now.
Check out the teaser trailer below:
The Testament of Sherlock Holmes will release on PS3, Xbox 360 and PC early 2012.