Final Fantasy XIII-2 Demo Available Today On Xbox 360 & PlayStation 3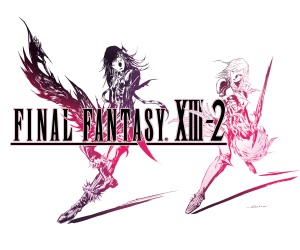 If you are excited about Final Fantasy, then you'll be ecstatic that the demo for Final Fantasy XIII-2 is available now for both Xbox 360 & PlayStation 3.
With the game's release only weeks away, it makes sense that SquareEnix would release a demo for their latest Triple-A RPG title. The demo places the player into the roles of Noel and Serah as they battle Atlas in the Bresha Ruins area.
It also introduces the games new features and enhancements over the previous game, including the all new Monster Recuitment System, wherein players can hire defeated enemies into their party that can be customised and improved just like a normal party member.
"The FINAL FANTASY XIII-2 demo provides an excellent opportunity for players to try out the evolved
battle system and fully explore an entire area of the game." Says the game's Producer, Yoshinori Kitase: "We are very pleased to give our fans the chance to see the multitude of game improvements for themselves."
I'll certainly be giving the demo a try while we wait for Final Fantasy XIII-2's release on February 2nd on Xbox 360 & PlayStation 3. Check out our previous coverage here – You can also see footage from the demo, below.