Rising Star Games sees a very 3D future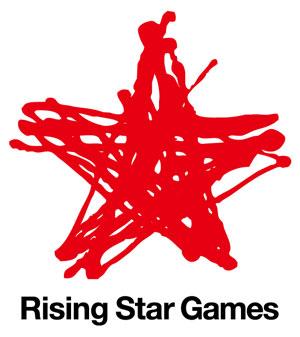 Rising Star Games are planning a very busy 2012. In fact, they're so busy, we're probably not going to be able to keep up. By 2013, they'll probably undergo a name change and refer to themselves as Shooting Star Games. Provided the Mayans were lying of course, and we don't end up having some massive apocalyptic showdown with Satan and the Four Horsemen in a few months time.
So, how busy are Rising Star I hear you ask? Well, not only are they dishing out titles for the Wii, DS, PS3 and 360, but they're also giving us a whopping five 3DS games.
This year, 3DS owners will be treated to BIT.TRIP SAGA, Super Black Bass 3D, Cradle of Rome 2, Harvest Moon: The Tale of Two Towns, and Shifting World.
In addition to all of that, Wii owners will receive BIT.TRIP COMPLETE, DS owners will get Cradle of Persia and Tofu Collection, as well as a Harvest Moon game of their own. PS3 owners can expect Way of the Samurai 4 and Rune Factory Oceans, and finally 360 Gamers will get the long awaited Akai Katana.
Seems the clock is going to be punched quite a few times, then.
Martin Defries, managing director of Rising Star Games can't quite contain his excitement. "We're huge fans of the Nintendo 3DS, the freedom it affords developers, and the unmatched fun it brings to the world of gamers. We've searched the world over to find some of the most compelling products which showcase the 3DS and the unique experiences it can offer. 2012 will be a big year for us, with some of the most enjoyable games across five formats and as many genres – we're going to start the New Year running, catch us if you can!"
Here's a breakdown of the 3DS games coming soon from Rising Star.
• BIT.TRIP SAGA is a retro rhythm action monster where you help Commander Video complete his mission and return home.
• Super Black Bass 3D – The seminal fishing game returns with a vengeance, using the latest technology to create the biggest and best fishing simulator to-date.
• Cradle of Rome 2 – Beat the puzzles to create your own Roman Empire
• Harvest Moon: The Tale of Two Towns – Farm your way to glory to re-unite two rival towns.
• Shifting World – Invert the world at will to beat the levels.
Seems like a real range of titles on the horizon. Now all we need is a 3D port of Deadly Premonition, right Zach?