New Soul Calibur V Story Trailer and Screenshots Released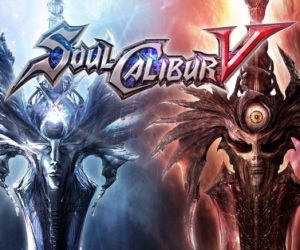 Soul Calibur V is nearly upon us, but today we have a brand new trailer which tells us more about the story contained with the title, along with some screenshots.
Containing a plethora of game modes, Soul Calibur V is shaping up to be a seriously exciting fighter. This edition even includes a crossover with Ezio from the Assassin's Creed series, as well as a lobby mode so players can get together and challenge one another to a fight.
The story this time around focusses on the main character Patroklos and the two swords, but you can also just spend your time in Arcade mode, or quick battle. So while you wait for the release date to come around, enjoy this trailer and the screenshots, and let us know what you think in the comments section below.
[nggallery id=735]
Soul Calibur V will be released on February 3rd on Xbox 360 and PlayStation 3.