Ninja Gaiden 3 & Warriors Orochi 3 Boxart Unveiled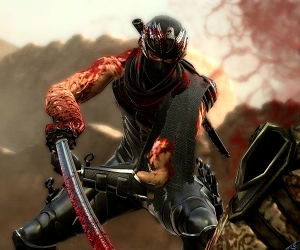 The month of March will be a busy one for Tecmo Koei, as two of their big titles will be released that month. Both Ninja Gaiden 3 & Warriors Orochi 3 have just had their boxart revealed, and if you read on you'll know what you have to look for on shop shelves!
Fans of Ryu Hayabusa or The Three Kingdoms will be chomping at the bit to indulge in some hack & slash action – But their desires should be satisfied with the March 23rd release of Ninja Gaiden 3, and the arrival of Warriors Orochi  a week later, on March 30th.
For more information on Ninja Gaiden 3, take a look at Mark's E3 Preview, or our Godcast interview with Team NINJA's Peter Garza.
To save you the difficulty of finding both games in the shops, we have the newly unveiled boxarts right here:
[nggallery id=774]