Call Of Duty's Elite Content Comes To Sony Entertainment Network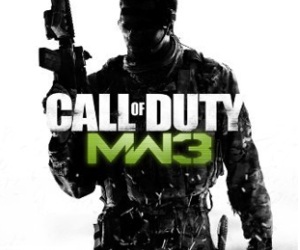 PlayStation 3 owners, no need to feel jealous of your Xbox 360-owning brethren any longer; the first Call of Duty Elite content drop for Modern Warfare 3 has finally hit the confines of the Sony Entertainment Network.
Xbox 360 owners have had their fun with the first Content Drop for Modern Warfare 3 for a while now, but finally the first two Content Drops are available on PlayStation 3. These items, exclusive to Elite Premium subscribers include the following:
Call of Duty Elite Drop 1: Liberation
A militarised Central Park in the heart of NYC, features a vast landscape ripe for long-range sniper and LMG kills. Mounted turrets on opposing ends of the map offer overwhelming firepower to anyone brave enough to man them.
Call of Duty Elite Drop 2: Piazza
Set in an idyllic Italian seaside village getaway gone rogue, offers blind corners and a complex network of branching pathways that pose danger at every turn. Visceral close-quarters combat dominates in Piazza, and attacks from above and below are an ever-constant threat.
These first two Drops are the first in a 9-month long series of 20 content updates for Call of Duty: Modern Warfare 3. The next scheduled release will be Elite Drop 3: Overwatch, on March 29th March – But is already available for Xbox 360 users.