Indie Developers Get Boost as OnLive Announces Indie Showcase Partnership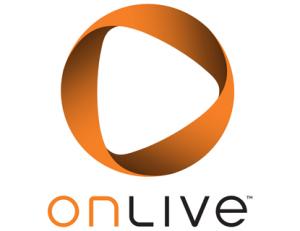 OnLive have today announced an exciting partnership with the Indie Games Festival that will see the cloud gaming pioneer showcase the 16 nominated indie titles that are in line for the coveted Indie Games Festival trophy. The festival is now in its 14th year, and gamers will be able to hop onto OnLive and play the lineup of 16 nominated titles for free, players can then 'like' their favourites though OnLive's Facebook page. OnLive will announce which independent game received the most Likes and which was the most played on March 12, the Monday following the 2012 Independent Games Festival.
From the 5th of march (day one of the Game Development Conference), OnLive will be placing a 75% discount on all the games on its service previously honored at the Indie Games Festival;
"We love bringing innovative new game experiences to our users, and helping independent developers get their games out to a broad audience," said Steve Perlman, Founder and CEO of OnLive. "The OnLive Indie Showcase lets gamers everywhere share their enthusiasm for these leading-edge games."
The full list of nominees for this year's IGF prize can be seen below, and you can check them all out for free over at OnLive right now.
Atom Zombie Smasher (Blendo Games)
Be Good (DigiPen Institute of Technology)
Botanicula (Amanita Design)
Dear Esther (The Chinese Room)
Dustforce (Hitbox Team)
English Country Tune (Stephen Lavelle)
Frozen Synapse (Mode 7 Games)
FTL (Justin Ma and Matthew Davis)
Lume (State of Play Games)
Nitronic Rush (DigiPen Institute of Technology)
Once Upon a Spacetime (RMIT)
POP (Rob Lach)
SpaceChem (Zachtronics Industries)
To the Moon (Freebird Games)
Toren (Swordtales)
WAY (CoCo & Co.)