Japan Loves the 3DS – Fastest Console to Shift 5 Million Units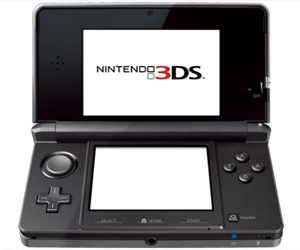 After a somewhat sluggish start to its life, you would have been forgiven for thinking that the 3DS – and perhaps handheld consoles as a concept – were going the way of the Dinosaur. Yet Nintendo has today announced it has sold 5 Million of its little 3D wonders in Japan, the announcement coming a week before the 3DS's first birthday.
The 3DS has become the fastest console ever to hit the 5 million mark at 52 weeks, beating out the original DS by 4 weeks, and the Game Boy Advance by 6 weeks. A mixture of Monster Hunter Tri G  and the big 3DS price cut has probably gone a long way to securing the 3DS's future in Japan, as such the future is looking a little brighter for Nintendo after posting significant losses in Q4 2011. Of course, releasing new Super Mario and Mario Kart titles within a few months of each other will always do wonders for the sales of any system. Heck, I'd play a new Super Mario game on piece of toast if I had too.
Will the Vita make a similar resurgence in its native Japan in the coming months? We will have to watch this space..
Source: VG 24/7