First Look: MLG Pro Circuit Controller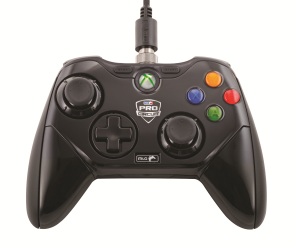 First Look returns once again, and instead of the usual game footage we have a peripheral to show you in the form of the Major League Gaming Pro Circuit controller, which is developed by Mad Catz and available to buy on the GameShark Store for £89.99.
With our UK Editor Adam Cook at the helm, you will see that this controller has plenty of components you can change to suit your gaming style. Whether changing the controller grips or even changing the D pad and analogue sticks around, you can really customise this controller to whatever you desire. You can even turn it into a PlayStation 3-esque controller if you are used to playing that way and play your favourite Xbox 360 games.
So for now enjoy the footage we have for you and make sure you stay tuned to GodisaGeek.com for the latest in news, reviews and video content for games and peripherals.
You can find all of GodisaGeek TV's featured video content on iTunes and Feedburner, so don't forget to subscribe!
The MLG Pro Circuit Controller is available to buy at the GameShark store for £89.99.