Nintendo Announces Pandora's Tower, New Action RPG for Wii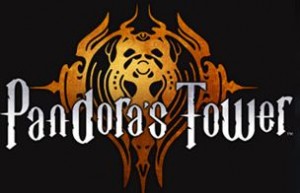 In the spirit of Valentine's Day, Nintendo has pulled the sheets off of their latest project; an action packed RPG that sings the familiar tale of a couple plagued by demonic transformation. You know, normal people problems.
Set to release on the Wii, Pandora's Tower promises real-time combat, motion controls and an epic story that will keep you engrossed for hours. You play the role of Aeron, a soldier, who is desperately questing to save his childhood friend Elena from a curse that slowly turns her into a demon. In order to do so,  Aeron must venture through labyrinthine towers to acquire "master flesh" which Elena must, in turn, consume. If you don't make frequent feeding trips back to Elena, you risk the possibility of her suffering an irreversible transformation.
At the core of the story and gameplay is a relationship system. Through your in game choices concerning Elena, you shape the the outcome of the game's narrative. In addition to multiple endings, plenty of other JRPG staples are featured prominently. Pandora's Tower also contains a new game plus option, tons of items to discover and enough dungeon crawling to satisfy even the most obsessive of fans out there.
Pandora's Tower is set to release on the Nintendo Wii in Europe on the 13th of April, 2012