New STAR TREK Video Game Slated For Q1 2013 Release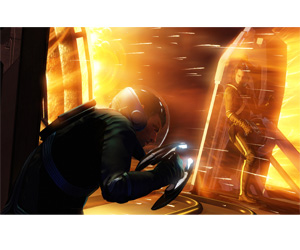 News of the new Star Trek game has been hard to come by since the game was announced at E3 2011, but today Paramount and Namco Bandai have fed our hunger for more information by letting us know that it is still happening, while also giving us a release window of Q1 2013, prior to the May 17th release of the next theatrical instalment of Star Trek from Producer / Director J.J. Abrams.
This new Star Trek release is something we are getting very excited about, as all the signs so far point to it possibly living up to Star Trek fans lofty expectations. The story is set to be a standalone fare that will run alongside the story featured in the new movie, penned by BAFTA award winner and God of War writer Marianne Krawczyk, in collaboration with Roberto Orci and Alex Kurtsman, writers and producers for the upcoming Star Trek film.
"Built from the ground up as the ultimate co-op experience, the Star Trek video game lets players control both Kirk and Spock in a sweeping journey of epic proportions across unexplored planets and enemy battleships with the latest 23rd century weapons and gear. Kirk and Spock's complementary personalities result in the most fully realized and varied co-op experiences for this console generation."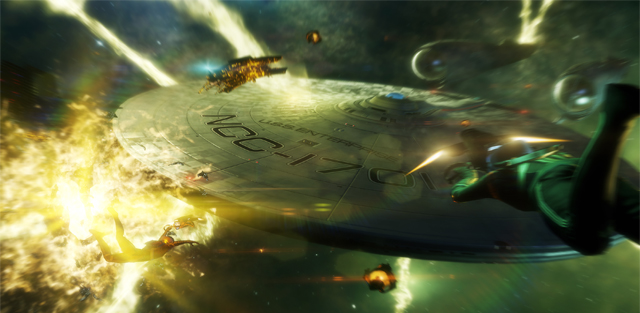 Woah.
The game is being developed by Ontario based developer Digital Extremes (The Darkness II, Bioshock Infinite, Dark Sector) adding further pedigree to an already exciting looking title, and detracting from the idea that the game will be just another rushed movie tie-in. The long development time makes me very hopeful indeed that this will be the action packed, polished Star Trek game that Trekkies have been waiting for.
The game will be coming to all major home consoles and PC. Will it make and appearance at E3 in June?
Watch this space….the final frontier. (Sorry).