This Week's Nintendo Download: March Is Virtual Console Month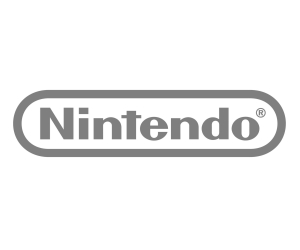 Nintendo gamers with a penchant for retro gaming have plenty to look forward to this month, with a bounty of classic greatness available over the coming weeks.
For all the promises we were given when we found out that Nintendo were offering classic games for download on the Wii, all those years ago; it has been a shame that the service's output has been less than consistent. However, this month offers some fantastic retro titles up for download – Including titles from a system new to the Virtual Console service.
But first, here are this week's Nintendo Downloads (all released on Thursday, 1st March):
Mario & Sonic at the London 2012 Olympic Games (SEGA, Nintendo 3DS eShop, Free Demo)
On your marks and get set for the world's greatest sporting event as Mario & Sonic head to the London 2012 Olympic Games. Hosted within the host city of London, the games are back bringing even more multiplayer fun and excitement to friends and families everywhere.
Super Mario Bros.™ (Nintendo, Nintendo 3DS eShop, £4.50)
For more than 25 years, the Super Mario series has conquered the charts, and won the hearts of fans the world over. Now you can discover – or rediscover – the original game that made Mario a household name.
Punch-Out!!™ (Nintendo, Nintendo 3DS eShop, £4.50)
What rookie boxer Little Mac lacks in size, he more than makes up for in determination. Box your way through a range of colourful characters such as the fragile-jawed Frenchman Glass Joe, sucker-punching Russian Soda Popinski and the Hollywood heavyweight Super Macho Man on route to becoming the champ. Make sure you look out for a cameo from Mario as the referee.
Lola's Alphabet Train (BeiZ, Nintendo 3DS eShop & Nintendo DSiWare, £1.80/200 Nintendo Points)
Specifically designed for 3-7 year olds, Lola's Alphabet Train is a fun way to keep your children coming back as they master their reading skills. The Alphabet Train is actually five exciting games in one. As your children's skills improve, the games get more challenging, but still manage to be fun.
As you can see, you can play a demo of Sonic & Mario's latest Olympic outing (and see if
my review
was right), and enjoy some real classics in the form of Super Mario Bros. (you must already have a copy of this, somewhere) and Punch Out! (a brilliant game that is as far from a boxing sim as you can get).
In March, Nintendo are promising some real treats in the shape of some brilliant classics for Nintendo 3ds:
Kid Icarus: Of Myths & Monsters
Originally released on Game Boy, this little known sequel to the original Kid Icarus comes just in time for the Kid's return to Nintendo consoles, in Kid Icarus: Uprising.
Metroid
The tough-as-nails NES classic is finally made available to non-Ambassador 3DS users – Well worth a play!
Dr. Mario
One of the better Tetris clones out there, Dr. Mario is a simple, yet surprisingly fun puzzle game.
Game Gear games will also be coming to Nintendo 3DS in March, with three games – Dragon Crystal, Shinobi & Sonic The Hedgehog In Triple Trouble.
Wii owners do not need to feel left out, as there is a treasure trove of brilliant classics coming to them as well, including: Mega Man X (buy it, or else!), Mega Man 5, Strider (also buy this, or else!), Samurai Showdown IV: Amakusa's Revenge and Super Street Fighter II (which is online enabled, so you can battle players from all around the world)