BAFTA Award Winning Monstermind Unleashes New Campaign Mode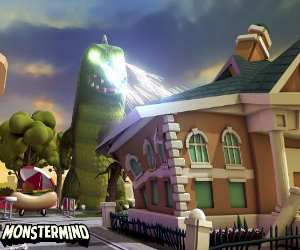 After taking home the award for Best Online Browser Game at this years BAFTA's you wouldn't begrudge Bossa Studios a little time off. It seems though there really is no rest for the wicked as yet more content has been announced for this great "anti-social" game.
The new mode is set to inject a brand new tactical element to the game with the inclusion of a world map and dossier filled with evil baddies!
In the head-to-head version, players will be faced with brain-busting strategic puzzles, in the form of cities, designed to withstand penetrating attacks from the giant B-movie monsters already stomping around world.
See how you and your friends enemies are doing in leaderboards based on how intelligently and quickly you bring down the evil bosses defenses . If that's not enough users will also be able to join the 'Player Vs Player' mode and attack other cities in a bid to claim the title of 'World Dominator'.
Check out Monstermind for yourself by heading to their website monstermindgame.com.