GAME Files For Administration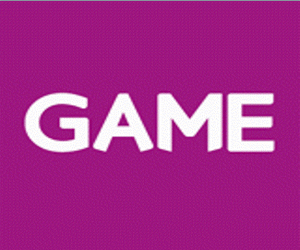 The UK's biggest sole video game retailer has today filed for administration.
The somewhat surprising tale of UK retailer GAME took another turn for the worse today, as the company announced it would be going into voluntary administration. The company will continue to trade however, and will likely stay in administration until a suitable buyer or fresh investment can be found.
A statement released by GAME this morning reads;
"Further to this morning's announcement of the suspension of trading in shares of GAME Group plc, the board has concluded that its discussions with all stakeholders and other parties have not made sufficient progress in the time available to offer a realistic prospect for a solvent solution for the business, the board has therefore today filed a notice of intention to appoint an administrator.

"In the short term the Board's intention is that the business will continue to trade and discussions with lenders and third parties will continue under the protection of the interim moratorium."
Rumours are circulating that GAME will cut off the GameStation arm of its business, while also downsizing the number of GAME stores in the UK and Europe. GAME is probably banking on being in a healthier position further down the line as it looks to focus its core business here in the UK.
What does this mean for you, the consumer? It is likely that GAME will not stock the latest releases (as was seen with MASS EFFECT 3 and SSX) until it comes through this sticky patch, so if you are a GAME shopper, you might want to get your pre-orders in elsewhere. GAME will also need to maintain a certain level of cash flow through the business so that it is able to continue paying its staff, so don't rule out further price reductions in the coming weeks.
If you are a keen follower of football in the UK, you will probably know what the term administration means, but if you don't, and are interested, this article can tell you most of what you need to know.
Do you shop at GAME? Would you be sorry to see it go? Do we really need GameStation and GAME stores on the same highstreet? Let your voices heard in the comments section below.
Source : MCV