Pokémon Hunt at Brent Cross Toys 'R' Us This Weekend!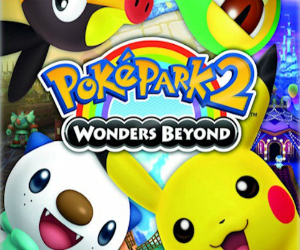 If you're a busy parent you'll probably know a fair bit about spending your weekends chasing screaming kids around. Head down to the Toys 'R' Us in Brent Cross this weekend though, and you may just pick up something to keep your little bundles of joy quiet, at least for a while.
PokéPark 2: Wonders Beyond is the latest game from the incredibly popular Pokémon franchise. Featuring Pokémon from all 5 generations the game sees players taking control of Pikachu, Oshawott, Snivy and Tepig. A collection of mini games mixed with the occasional battle, PokéPark 2 isn't as deep as the core RPG games found on the DS. If you're huge Pokémon fan however this will no doubt keep you happy until the release of Black 2 and White 2.
So for those of you in the mood for a spot of real life Pokémon hunting, get down to Toys 'R' Us in Brent Cross this Saturday March 24th. Starting at 10am you'll be given the chance to find one of the four characters from the game Pikachu, Oshawott, Snivy or Tepig, the first 25 people to do so will win a free copy of the game PokéPark 2! There will also be prizes for runners up and best costume!