UK Charts: SSX Shows it's Not so Tricky to Top the Charts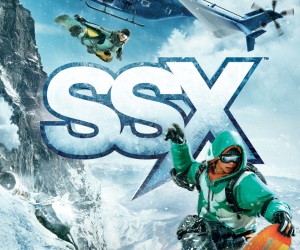 The all-new re-launch of the SSX Snowboarding franchise from Electronic Arts has slid straight into the charts in the number one spot. The re-birth of SSX has been greatly anticipated, and despite the lack of same-console multiplayer, the series has obviously still got quite a following after several years of inactivity.
Also, it seems that all the hype surrounding the announcement of Assassin's Creed III has helped the sales of its predecessor, what with Assassin's Creed: Revelations re-entering the charts in the number nine slot – up from 31 last week! Indeed, the PlayStation Vita effect on the charts seems to have waned somewhat already, and more multi-format games that were missing last week have moved back into the top twenty this time around.
As always you can click the name of the game to read our review.
TW = This Week
LW = Last Week
UKIE Games Charts©, compiled by GfK Chart-Track