343i Reveal New Halo 4 Images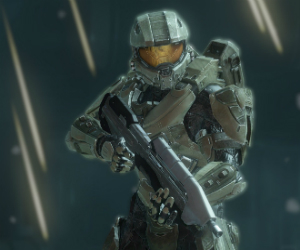 Now I'm sure you've heard by now but Halo 4 is coming out on November 6th, and to celebrate 343i have released some brand new screenshots for us to drool over.
Both 343i and Microsoft have been very confident about where the series is heading, promising innovation while still respecting the incredible foundations laid by Bungie. These new images show just that with a level of detail unmatched by prior titles, while still maintaining that classic Halo style.
Now hardcore Halo fans could probably write a small dissertation on the details included in these new images, but the main thing that stands out is the character models. Much has been made about Master Chief's suit being redesigned for functionally, but even beyond that everyone seems to have had a visual upgrade in Halo 4. The Covenant look better than ever and it seems as though their relationship with humanity is still pretty poor, whether they will be main threat in the game though remains to be seen.
Check out the screens for yourself below, what stands out most to you?
[nggallery id=866]
Remember to not forget Halo 4 launches worldwide on November 6th exclusively on Xbox 360.